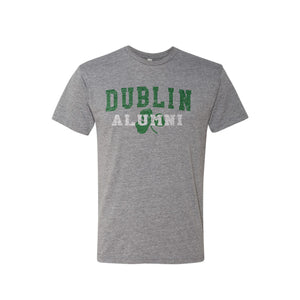 What started it all! Dublin High School set the academic and athletic precedence for all the high schools to follow, and was eventually renamed "Dublin Coffman" in 1995 when the second school (Scioto) was built. 
The last class to graduate from Dublin High School (before Coffman was named and Scioto opened) was the '94-'95 Class.
DM us on FB, Instagram or email us at rahrahgear@gmail.com with any questions!